Helping business leaders and teams develop actionable plans to create results and reach goals through strategic business consulting.
We create research-backed, strength-based strategies for organizations.
Business consulting helps you inspire your workforce, strengthen your company culture, and think bigger.
Every business is unique. Every team member brings a unique set of skills, ideas, and values that can strengthen your organization. And every executive brings experience that shapes teams and trajectories. 
Using Gallup Strengths and ICF gold standard professional coaching strategies, we help you uncover the inherent strengths of your organization, leaders, and team members and develop a plan that fosters success in all its forms—from ROI to employee satisfaction.
Our business consulting services include: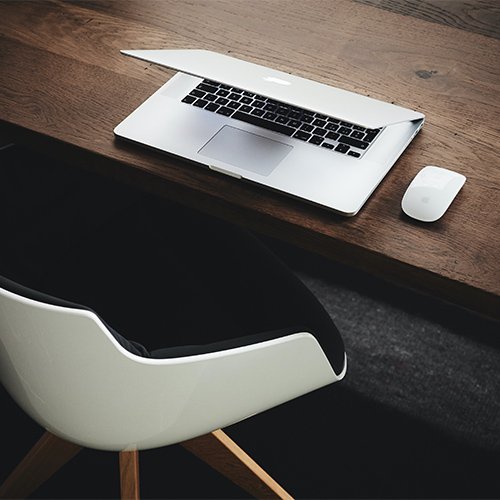 For small businesses and entrepreneurs ready to break through barriers and achieve next-level goals.
Details +
Work with us to get clear on the purpose of your business, establish your position, clarify your direction, hone your soft skills to be an effective leader, and create a strategic goal-based plan that's sustainable for you and your business.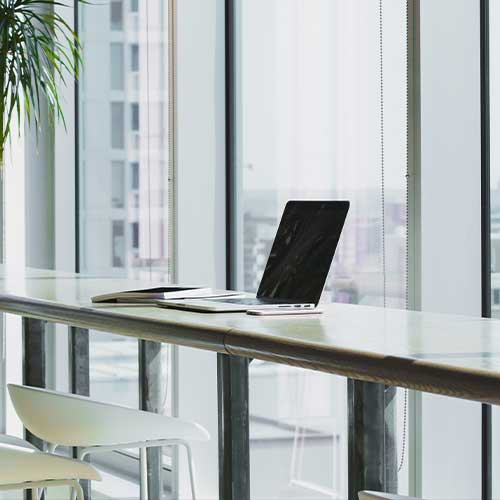 For executive leaders who want to create a magnetic workplace and empower next-generation leaders.
Details +
Using groundbreaking research and strategies, we help business leaders map out solutions to create successful work environments, develop top talent, and remove obstacles that prevent employee engagement and retention.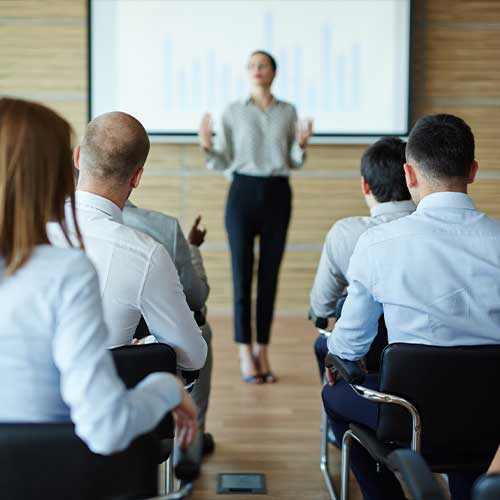 For organizations that want to create a company culture that nurtures rising talent and encourages retention.
Details +
We develop game-changing training and development programs to align teams around shared goals, promote workplace happiness, and mobilize individual contributors toward company objectives.
What to expect from corporate and business consulting
We start with a complimentary discovery call to understand your business goals and determine which type of partnership is the best fit.
Once we've identified your goals and program, you'll receive a personalized consulting agreement with our plan of action and next steps.
Each consulting and training session is unique to your business, team, and goals. Before our first session, we'll agree on an agenda—tailored precisely to your needs.

It's time to discover how business consulting helps you and your organization leverage individual strengths to develop exceptional leaders and unstoppable teams.
What exactly does a business consultant do?
A business consultant analyzes business objectives, identifies strengths, and creates long-term solutions. At UPLVL Coaching, we specifically help organizations and business leaders improve their performance, employee engagement, and ROI based on strategic research and planning.
What's the difference between a business consultant and a business coach?
In a business consulting partnership, we help organizations set and reach tangible revenue goals. Business consulting typically involves multiple players, including executives and teams.
Business coaching focuses primarily on self-discovery and exploration, including mindset shifts, goal-setting, and individual success strategies.
Is consulting right for my organization?
Business and corporate consulting are ideal for organizations that refuse to take "but this is how we've always done things" as an answer. Whether you want to reach new sales goals, elevate executive leadership and teams, or create a positive company culture (or all the above), strategic consulting and team trainings can help you get there.
How does the process work?
After our initial assessment, we'll pair your organization with the most aligned coach, or a team of coaches, who will work with you to tackle challenges and get the results you want.
What are Gallup Strengths?
Gallup uses a strengths-based approach to help people and teams discover their innate talents and develop their potential. This approach allows people to play into your strengths in all areas of life (including work) and become more engaged, more productive, and happier and healthier. Learn more about how Gallup Strengths works.
According to Gallup, teams that are coached to use their strengths achieve higher profits, more sales, and lower turnover rates.
We are very pleased to work with Heather Doane in an effort to improve all operations at Instyle Flooring and Designs.
Over the course of the year, we knew that in order to succeed, we had to put a system in place that every salesperson could follow, something efficient but well thought out to make it manageable. This is where the expertise of Heather came in, with all her experience in coaching as well as a business owner, she was able to pinpoint the strengths of every person within the company and work with that to develop a plan. In every meeting we had, she was so well prepared and handled her presentation in such a professional manner that everyone was engaged and excited to take on all the new ideas to better their performance. I have seen the results of her work, I can attest that my business has grown, sales have increased and we are very happy to have found Heather Doane to help us in this journey.
– Juan Romero, EZ Flooring and Design